Welcome to Hotel Tre Leoni
Welcome to Hotel Tre Leoni web site!
Since many years, the hotel Tre Leoni in Somma Lombardo is considered a very comfortable hotel for quality, ospitality and geographic location.
The airport of Malpensa, in fact is just a few minutes drive away and on request with shuttle service operates 24/7. The hotel is located just 100 meters from the train station to Somma Lombardo from where you can reach Milan in just 40 minutes.
The reputation of the hotel, is due, in particular to the restaurant Monna Lisa attended also by external customers. A kitchen mainly (but not only) to mark Tuscany, ensured by the genuineness of the products, the expertise of Chef, also in pastry and in preparing pizzas.
Open daily until midnight.
Facilities include:
Depandance "VILLA GIOVANNA" located 700 meters from the main hotel
Three star "HOTEL VALGANNA" near the center of Milan
Four star "MALPENSA INN" 5 minutes from Malpensa Airport
In period of EXPO all our facilities provide parking and transportation to the starting points for the fair. Completely free!


---
MONNA LISA RESTAURANT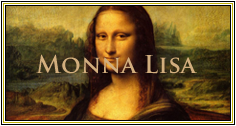 Tuscan specialties
Every day, since its opening, the Mona Lisa Tuscan restaurant offers its customers delicious foods!
Excellent quality and hospitality out of the ordinary, make the Mona Lisa restaurant high caliber. Careful selection foods and wines mainly Toscani give life to a series of menus for all tastes and needs. Menu of the day, stationary, paper and professionalism allow a wide selection, excellent quality price, whet the palate and suggest the right choices for delicious lunches and dinners.
In the morning, the Mona Lisa prepares rich buffet for breakfast. The best way to start a day.


---
Villa Giovanna

Residence in Malpensa

The Villa Giovanna Residence is situated in the center of Somma Lombardo, immersed in an enchanting private garden, close to shops, commercial center, pubs, cinemas, theaters. It is also within walking distance from the railway station of Somma Lombardo and reach Milan in 40 minutes.

Hotel Valganna

Tranquility near Milan.

Hotel Valganna is situated in the Bovisa district, home to the Campus of the Polytechnic of Milan, with the prestigious Architecture and Design, the Prometric Center and the Triennale. A 'quiet area near the town center, the exhibition areas of the fair and Polo MILAN CITY RHO/PERO.
---
Un uomo scrisse a un albergo di campagna in Irlanda per chiedere se avrebbero accettato il suo cane. Ricevette la seguente risposta:

Caro Signore, lavoro negli alberghi da più di trenta anni. Fino ad oggi non ho mai dovuto chiamare la polizia per cacciare un cane ubriaco nel cuore della notte. Nessun cane ha mai tentato di rifilarmi un assegno a vuoto. Mai un cane ha bruciato le coperte fumando. Non ho mai trovato un asciugamano dell'albergo nella valigia di un cane.

Il suo cane è il benvenuto. E se il suo cane garantisce può venire anche lei !